Aimetis VE Series™ Video Analytics is a family of intelligent video engines for physical security and business intelligence applications, providing real value to organizations across many vertical markets. With Aimetis VE Series™ Video Analytics, IP video surveillance becomes more than just recorded video data. Real-time information alerts, advanced event-based search of archived video data, and on-demand reports are just some of the intelligent features available at your finger tips.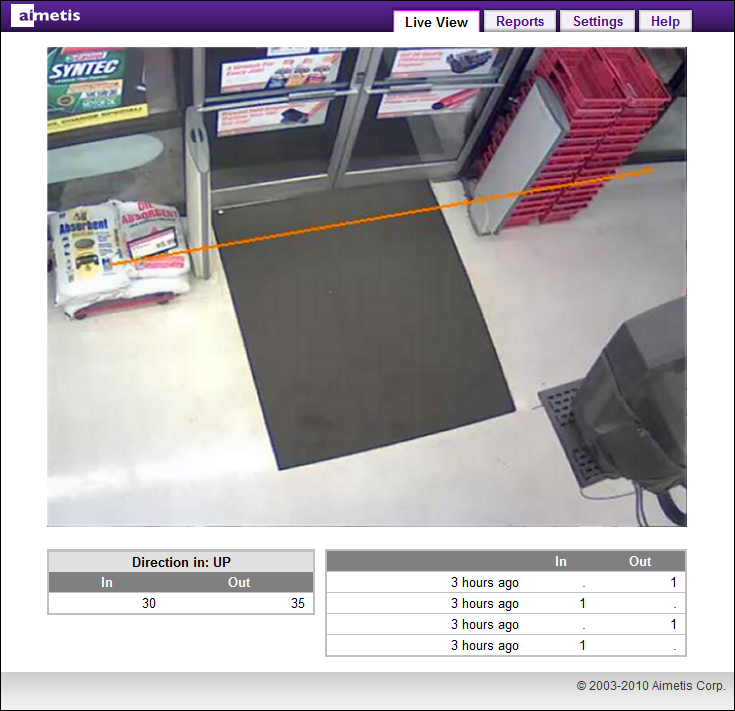 Aimetis VE Series video analytic algorithms are seamlessly incorporated into Aimetis Symphony™ video surveillance software. The full set of algorithms are available with an Aimetis Symphony Enterprise license.
Highly Accurate
Flexibility
Seamless Integration with Video Management
Multiple Application
We are in the midst of a video data explosion, with organizations creating valuable information at an unprecedented rate. Yet, 90% of this information is unstructured content – making management of that video arbitrary, imprecise, and extremely time-consuming. Video analytics provide the tools to change the way organizations capture and use video.
Real-time Alerting: Video analytics direct the attention of monitoring personnel to relevant activity in real-time. This means events are responded to quickly, and efficiently – providing significantly improved safety and security.
Video Search: Unlike traditional video management systems, which demand hours of trial and error for manual sifting of video, video analytics enable users to pinpoint specific events in mere seconds. Video analytics allow users to select specific search parameters, such as; time, activity, location, and review only the video that meets the particular requirements.
Reporting: With video analytics, users are now able to dissect video data with reports, charts and graphs, providing an invaluable tool for making better business decisions.
Lower Labor Costs: With features like real-time alerting and intelligent search, labor costs of monitoring personnel are significantly reduced, providing a fast return-on-investment.
Optimized Operations: With the wealth of information provided in reports, organizations are able to use video to better plan staffing requirements, increase revenues, or improve customer satisfaction. All of these contribute positively to a stronger bottom line.